Products

Since 1947, Crystal has been a family-owned, custom cabinet
manufacturer located in central Minnesota. Crystal is recognized for the exceptional value they build into every
cabinet. Their business is about crafting amazing cabinets with amazing people; working together to ensure
everything fits together perfectly.

When you choose Crystal cabinetry, two things stand out: the
beautiful, resilient finish and the detailed, solid construction of every cabinet. From shaping each piece of
molding, to the finishing touches on cabinet doors and assembling each box, Crystal's state of the art
manufacturing techniques, along with their skilled and dedicated craftspeople, build durable, long-lasting,
furniture-quality cabinetry.

Since 1942, Wood-Mode quality has been the benchmark for the cabinetry industry and the pride of discerning homeowners.
It's an honor they take very seriously, and they protect the quality of their cabinetry and their reputation by treating every
cabinet created like a piece of fine furniture. The result is quality custom cabinetry built with care and precision
for a lifetime of use.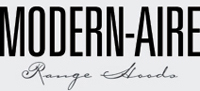 Modern-Aire Ventilating is a full-line manufacturer dedicated to giving you a
quality product with service you can count on. They have been in business for over 50 years and have earned a
reputation for reliability and durability. Whether you are in the market for a one-of-a-kind Custom Canopy or a
Modern-Aire Standard Range Hood, you can count on them to do the job right.

Ann Sacks
manufactures and supplies luxury tile, stone, and plumbing products
on a large or small scale to homes throughout the country. Product offerings are made to suit every taste and
budget, adding a sense of luxury, culture, and character to any home. For over 35 years, Ann Sacks has scoured the
globe to bring you the most innovative materials and designs to help create truly exceptional spaces throughout any
home.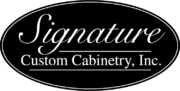 The relentless pursuit of excellence. This applies to every human interaction, every product and service provided by
Signature, each and every time. "First Time Quality" (FTQ), a Signature hallmark, requires clear, documented
expectations and people working together to achieve common goals. Their commitment to quality always results in
delighted customers.


Dura Supreme Cabinetry was founded in 1954 by Don Stotts, who began crafting cabinetry in his Minnesota garage after
serving his country as a Navy Seabee. His son, Keith Stotts, grew the company from its roots to deliver a unique
combination of outstanding value and leading-edge design in hand-crafted, American-made cabinetry. With such a legacy of
quality, value and craftsmanship, professional kitchen designers from coast to coast look to Dura Supreme for cabinetry
that fulfills their customer's desire for personalized design choices and outstanding quality.