Products

Since 1947, Crystal has been a family-owned, custom cabinet
manufacturer located in central Minnesota. Crystal is recognized for the exceptional value they build into every
cabinet. Their business is about crafting amazing cabinets with amazing people; working together to ensure
everything fits together perfectly.

When you choose Crystal cabinetry, two things stand out: the
beautiful, resilient finish and the detailed, solid construction of every cabinet. From shaping each piece of
molding, to the finishing touches on cabinet doors and assembling each box, Crystal's state of the art
manufacturing techniques, along with their skilled and dedicated craftspeople, build durable, long-lasting,
furniture-quality cabinetry.

Miele is a German manufacturer of domestic appliances including ranges,
ovens, dishwashers, and much more. The company was founded in 1899 and thanks to a philosophy that focuses on the
dynamic development of quality and technology, the brand is now identified with unsurpassed product quality.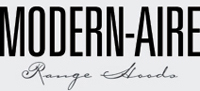 Modern-Aire Ventilating is a full-line manufacturer dedicated to giving you a
quality product with service you can count on. They have been in business for over 50 years and have earned a
reputation for reliability and durability. Whether you are in the market for a one-of-a-kind Custom Canopy or a
Modern-Aire Standard Range Hood, you can count on them to do the job right.

Ann Sacks manufactures and supplies luxury tile, stone, and plumbing products
on a large or small scale to homes throughout the country. Product offerings are made to suit every taste and
budget, adding a sense of luxury, culture, and character to any home. For over 35 years, Ann Sacks has scoured the
globe to bring you the most innovative materials and designs to help create truly exceptional spaces throughout any
home.